about
Location: san diego, ca
Committed to Cultivating Confidence
THE SUNRAY WAY
At Sunray Pediatric Dentistry, our core mission is to help children overcome challenges that stand in the way of receiving quality dentistry.  As kids succeed with us and accomplish their dental appointments, we help them recognize this increased confidence which they carry with them out the door and into the rest of their lives. This is more than just a goal, it's our passion!

We facilitate success for kids using extensive experience in behavior guidance, coupled with our natural interest in relationship-building. While positive dental experiences are a priority, we believe the most positive experience occurs as children choose to join the process by communicating their needs and trusting us to provide gentle, respectful care. With each appointment, we work toward reaching these goals together.

We're also passionate about promoting proactive oral health! We love to teach kids of all ages to develop an interest and accountability toward their own oral health. Now is the time to guide them toward personally valuing oral health for a lifetime. With our values embedded in integrity, community, and the well-being of children, we serve families with sincere, straightforward care. Our upbeat office is an inspiring space where kids can feel relaxed and at ease throughout their stay, not overstimulated. If you're looking for a family-focused pediatric dental home in Torrey Highlands, the Sunray team welcomes you and your little one!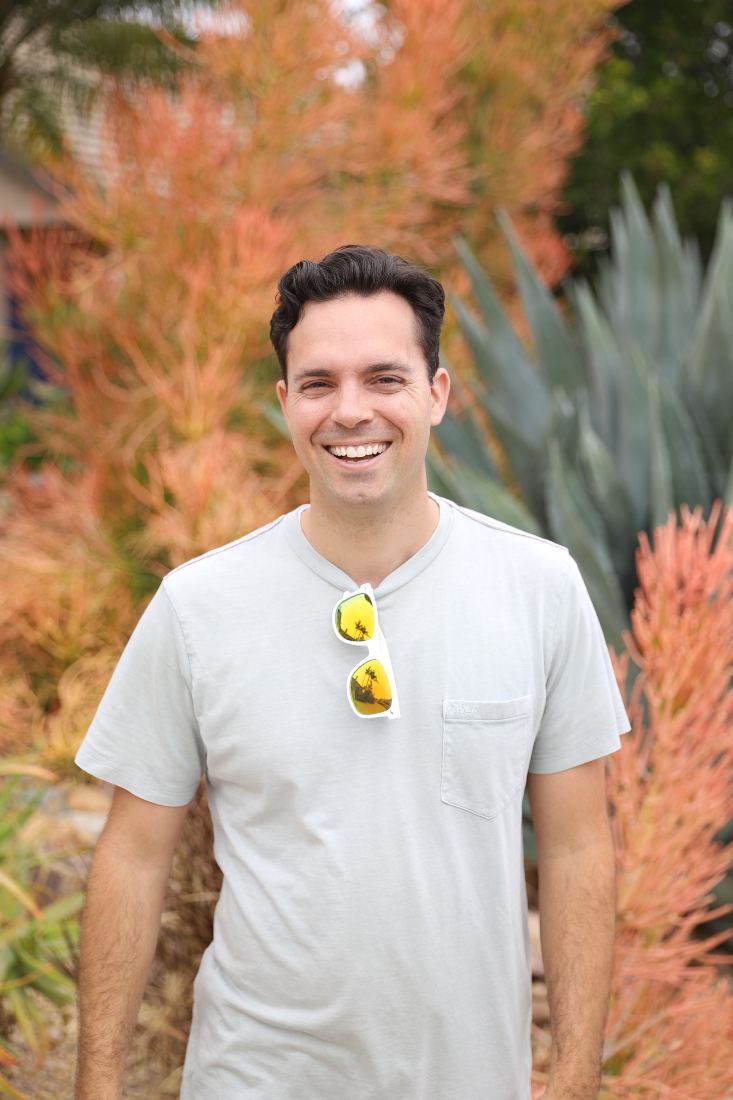 your Experienced pediatric dentist
DR. DANNY HALL
Growing up under San Diego's golden rays, Dr. Hall reflects the warm, down-to-earth spirit of the city closest to his heart. From a young age, he knew he wanted to do something meaningful for his local community and make a lasting, positive impact in the lives of others. While in high school at Mt. Carmel, he noticed the joy and satisfaction that his grandpa experienced as an orthodontist. At that point seriously considering a career in dentistry, Dr. Hall was drawn to how providing dental care contributed to people's health, well-being, and happiness. Exposure to dentistry with children during dental school opened Dr. Hall's eyes to the fulfillment possible when facilitating kids' success and instilling confidence. Dr. Hall quickly became passionate about pediatric dentistry, and the rest is history.
With extensive experience and specialized training with children, Dr. Hall is a pediatric dental specialist providing children of all ages with gentle, respectful care. Dr. Hall attended Brigham Young University in Utah, where he earned his Bachelor of Science degree in biology. He began his dental school journey at the Case School of Dental Medicine in Ohio, where he earned his Doctor of Medicine in Dentistry degree (DMD). After graduating, he pursued specialized pediatric training at Nova Southeastern University in Florida, obtaining a Certificate in Pediatric Dentistry.
Today, he's helping kids identify and overcome obstacles, and creating a unified space where parents, children, and team members feel valued. His goal is to cheer your child on and offer unwavering support as they grow to take ownership of their oral health.
Beyond providing care for his patients in Torrey Highlands, Dr. Hall enjoys a tennis match, an open ocean swim, time in nature, and nearly anything that can be labeled as an adventure. He loves being involved with his community and treasures time with family. If you're ready to give your little ray of sunshine a head start to bright oral health, schedule an appointment with Dr. Hall today!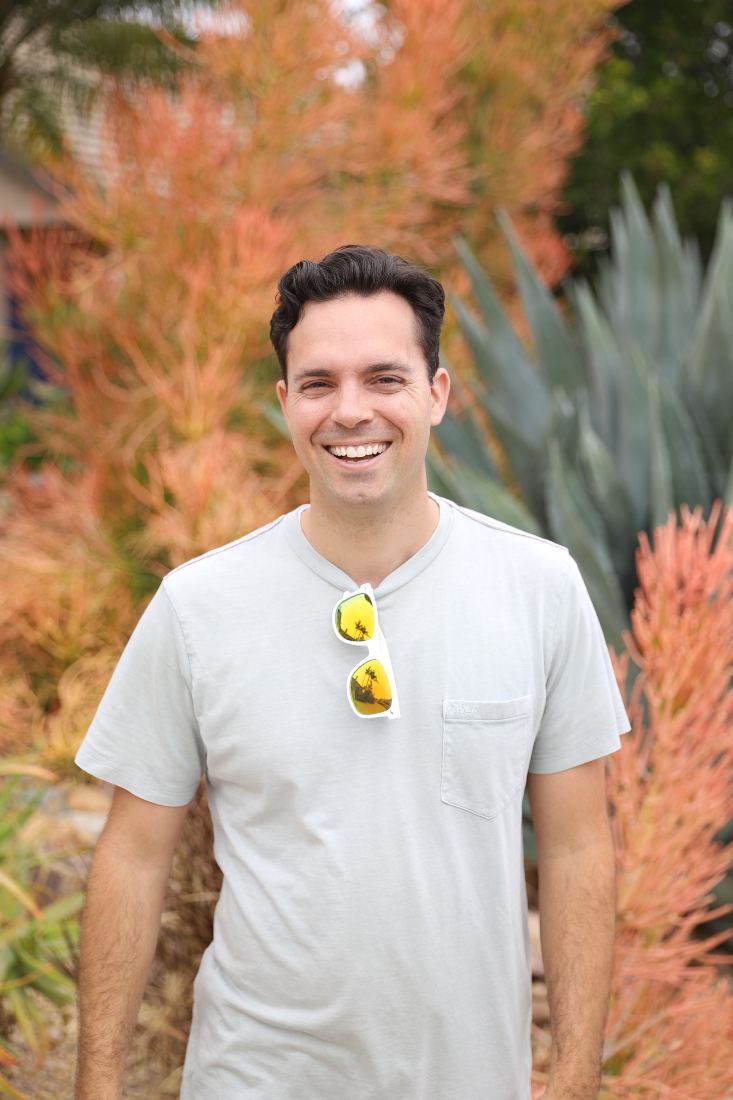 FEARLESS & FUN FIRST VISITS
WHAT TO EXPECT
From first visits and beyond, our caring team is here for you and your child every step of the way to ensure seamless appointments. That's why we offer behavior guidance for children of all ages and little ones with special needs. For the most personalized first visit, our behavioral guidance starts with talking to parents over a friendly phone call and determining their child's individualized needs. With this information, we make every effort ahead of time to boost your child's bravery and create the most accommodating visit possible!
We're all about encouraging kids to be proud, active participants of their dental care, so we focus on preventive care throughout their first visit with us. This helps them to become more familiarized with routine professional care and develop a positive relationship with their dentist.
‍
To protect their growing smile, a professional cleaning will be provided for your child. Next, Dr. Hall will perform a detailed exam to ensure their teeth and gums are in tip-top shape. After their preventive care, Dr. Hall will give you the scoop on your child's oral health and provide a treatment plan based on their needs for a victorious, vibrant smile! At Sunray Pediatric Dentistry, Dr. Hall will always prioritize the success of your child, while giving you the time and space to decide how you would like to move forward. We're here for you and your child, and we'll always be happy to answer any questions you may have along the way!
PERSONALIZED PEDIATRIC CARE
DESENSITIZATION PROGRAM & BEHAVIOR GUIDANCE
At our practice, we understand the immeasurable value of early, thoughtful pediatric dental care. With a shared goal to equip little ones with a positive, lifelong attitude towards their oral health, we're proud to offer our desensitization program and behavior guidance for kids of all ages and patients with special needs.
Desensitization Program
If your little one is getting ready to jumpstart their oral health journey, our desensitization program is a gentle, gradual way to acclimate your child to professional dental care. Through a series of visits, Dr. Hall will give your child a VIP tour of our office and treatment rooms, help them get to know our friendly team, and learn about dental tools in a way that's safe, engaging, and non-threatening. From patients experiencing dental anxieties to little ones with special needs, our team introduces all children to a fun-filled world of dentistry in a way that instills confidence.
Behavior Guidance
With our behavior guidance, Dr. Hall and our attentive team will accommodate your child's needs while empowering them on the road to dental success. In our calm and grounded environment, kids can face challenges, overcome obstacles, and gain confidence as they learn how to take charge of their oral health. We point out accomplishments, celebrate great behavior, and encourage healthy habits to empower your child every step of the way.
We begin this process with a friendly, informative chat over the phone, actively listening and asking questions that will help us get to know your little one and provide for their unique developmental needs. Communication is key at our practice, so we keep parents in the loop with their child's care at all times. Once it's time for your child's appointment, Dr. Hall will observe what dental methods they may be open to, what they may need a boost of encouragement in, and adjust techniques accordingly. Using an array of modern methods and taking a highly personalized approach, Dr. Hall is guiding kids to step into future appointments with peace of mind.
MODERN AMENITIES
OUR OFFICE
SoCal-inspired with a mid-century modern flair, we provide a welcoming dental space that both parents and kids will appreciate! Every detail of our office was designed with the well-being of your child in mind, so we've created an environment that will evoke relaxation, rather than overstimulation. Our modern atmosphere features TVs above each patient chair playing your little one's favorite movies, charging ports in our soothing guest lounge, and family-oriented bathrooms. An interactive kids' corner in our treatment presentation room is coming soon! After your child's exams and treatments, we offer stickers, refreshing goodies, and toys to celebrate their bravery.
There's a Horizon of Smiles Ahead
LET'S STAY IN TOUCH
Phone
Call: (858) 215-2485
Text: (858) 282-0085
Fax: (858) 905 3385
Address
13350 Camino Del Sur
Suite 3B
San Diego, CA 92129
Email
Hours
MON: 10:00am – 6:00pm
TUES: 10:00am – 6:00pm
THURS: 8:00am – 4:00pm
FRI: 8:00am – 4:00pm